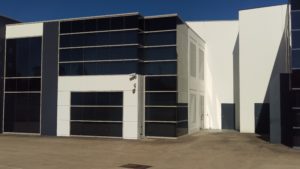 Are you in search of a commercial painting contractor and maintenance service providers for schools, hospitals, office buildings, aged care facilities, retail, unit development and apartments? Then Aura Painting Group would be the perfect contractor to contact. We offer professional painting services for commercial painting in Melbourne and surrounding suburbs.
We have specialized in high-risk, high-access, highly complicated workplaces, having the suitable licenses for a range of EWP  lifts above 11 metre if essential or scaffolding which give unlimited height restrictions.
OH&S standards, traffic and crowd control systems to suit any sensitive environment.

We offer our service after hours, on weekends, during holiday periods and any other time when our services can be done with minimal downtime.

All of our painters are screened and recorded both professionally and legally.

We are devoted to serving our clients over the long term – therefore always discussing about long term maintenance solutions with them.

We believe in timeless qualities, and most importantly honesty. We always believe in doing what we say!