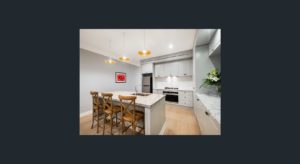 With extensive expertise and excellence, Aura Painting Group has gained a strong reputation as a prominent service provider of Painters in Brighton and surrounding suburbs. We have been offering efficient and reliable painting whether it is the interior or exterior of your residential or commercial buildings.
Aura Painting Group is the company that is built on its quality, professionalism, integrity, reliability, efficiency and customer satisfaction of work. We offer the best painting and cheap Painters in Brighton East and surrounding areas. Our skilled and experienced painters guarantee you to have exceptional quality painting as they perform the task of painting in the safest and most effective manner. Thus, for having fully reliable and expert painting jobs, feel free to contact us today!
House Painters Brighton & Brighton East
We all love our house and always want to try our best to make it look beautiful and attractive. If you are planning to renovate the appearance of your house with elegant painting, then you can choose our Painters in Brighton. Rendered by talented and experienced House Painters, our painting services are highly appreciated for the unmatched quality, unique patterns, smooth texture and unparalleled properties.
At Aura Painting Group, we have expert Painters who have specialised in rendering innovative and efficient painting service to the clients in Brighton East and surrounding areas. Our house painting offers excellent finish and decorative looks to the walls and ceilings of the interior and exterior of your home. Moreover, our clients are able to avail our service as per their choices at the most affordable prices. So, if you want to make an inquiry, then feel free to contact us.