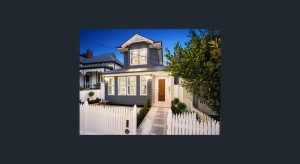 Are you searching for reliable and professional Painters in Armadale? Then Aura Painting Group would be a great choice for you as our company is well known in rendering residential and commercial painting work for our prestigious clients. Our services are rendered by utilizing quality tested paints, which are attained from some of our reliable retailers. We have a professional and skilled team of painters who utilize the latest painting techniques and contemporary tools and offer you the best painting service in Armadale. Our success is mainly based on our unwavering commitment to quality, professionalism and unparalleled customer service. If you want to make an inquiry, then feel free to contact us.
House Painters Armadale
At Aura Painting, we offer our great house painting services so you not only will you be proud to have a good-looking house, it will also increase the value of your property. Do you want to make your house look better or protect it from damage from severe weather, corrosion, rust, water, termites and other insects or molds? Then having quality painting from skilled and experienced House Painters is the perfect way for that. With the great house painting service, you feel good to have a good-looking house and it will also increase the value of your house.
At Aura Painting Group, we have experienced and skilled House Painters in Armadale. Our qualified trained painters are able to carry out the assigned task in the most professional way. We have specialised in house painting around Armadale and we take great pride for house painters who utilise only premium quality, environmentally friendly products and latest techniques for offering reliable house painting. So, feel free to contact us today if you have any questions!