House and Window Painting in Kew and Surrounding Suburbs
When you're looking for a reliable and efficient house, interior and window painting service in Kew and surrounding areas, look no further than the experts at Aura Painting Group.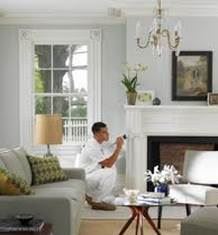 We are the leading company that has been offering efficient and reliable domestic as well as commercial painting services in Kew and surrounding suburbs. When you choose us, painting and interior decoration would be an enjoyable experience because our experienced and trained house, window and interior Painters make the process of painting faster, hassle-free and efficient.
A Highly Personalised Painting Service
At Aura Painting Group, we offer highly experienced and professional Painters in Kew East and surrounding areas. Our Painters utilise certified tools and techniques to ensure the best finishing and highest efficiency.
We pride ourselves for the ability to implement innovative patterns, designs and painting styles and we ensure long-term results. You can be rest assured with our Painters that you will have the better coverage and smoothness each time. Thus, choose us by just making a phone call.
House Painters Kew & Kew East
It is obvious that everyone loves to change the style and appearance of their house with beautiful, soft and elegant colours. With Aura's House Painters in Kew, it will not be that difficult for us to colour or paint your house to give it a new and fresh look. We have been offering our experienced and skilled House Painters in Kew East and surrounding areas.
Our painters utilize latest tools and painting techniques, so they are able to bring the interior of your home to life. We always work with an approach to meet the budget and requirements of our valuable clients and ensure to deliver satisfactory result of house painting.  Thus, if you want to choose our House Painters in Kew, then feel free to call us today!