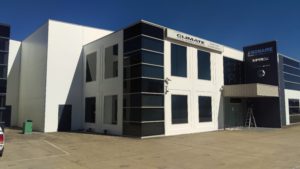 Having the extensive experience and excellence within the field of painting and decorating, Aura Painting Group have owned an admirable reputation as the prominent service providers of residential and commercial Painters in Surrey Hills and surrounding areas. We have been providing proficient and reliable painting whether it is the interior or exterior of your residential or commercial building and you will end up with a quality finish.
At Aura Painting Group, our talented and trained Painters mainly focus on the quality, professionalism, integrity, reliability, efficiency and client satisfaction of work. We have been providing the best painting and cheap Painters in Surrey Hills. Our talented and experienced painters ensure you to have excellent quality painting as they perform the task of painting in most secure and most efficient manner. Thus, if you want to have fully reliable and expert painting jobs, feel free to call us today!
House Painters Surrey Hills
Here comes the time when your house may need a renovation and re-painting and at this point you should make sure that you work with the best service provider in order to improve the overall value of your house. You can rely on Aura's professional Painters in Surrey Hills because they offer highly efficient and reliable house painting for the exterior and interior of your house.
We have been delivering the best quality house painting service in Surrey Hills and surrounding suburbs for more than 7 years. We have a team of highly proficient and experienced House Painters who are able to provide a high quality painting service. They carry out your house painting by utilising quality basic painting material along with latest tools and techniques to ensure best finishing and high efficiency. Our house painters have the ability to implement innovative patterns, designs and styles of painting with the guaranteed long-lasting results. Thus, if you want to choose our House Painters in Surrey Hills, then feel free to call us today!